Emergency Management
Millcreek Office of Emergency Management
Our concern is the preparation, safety, and recovery of each person and property in Millcreek. In emergency situations, Emergency Management works with Fire, Police, Public Works, and other agencies to provide incident support; also, public training in emergency preparedness, input with Community Emergency Response Team (CERT) training, and support to Millcreek Emergency and Resiliency Committee (MERC).
Reverse 9-1-1 Notifications
The Salt Lake Valley Emergency Communications Center would like to remind everyone of how to sign up for their reverse 9-1-1 notification system. Below are the details of how to complete the registration process at https://vecc911.onthealert.com .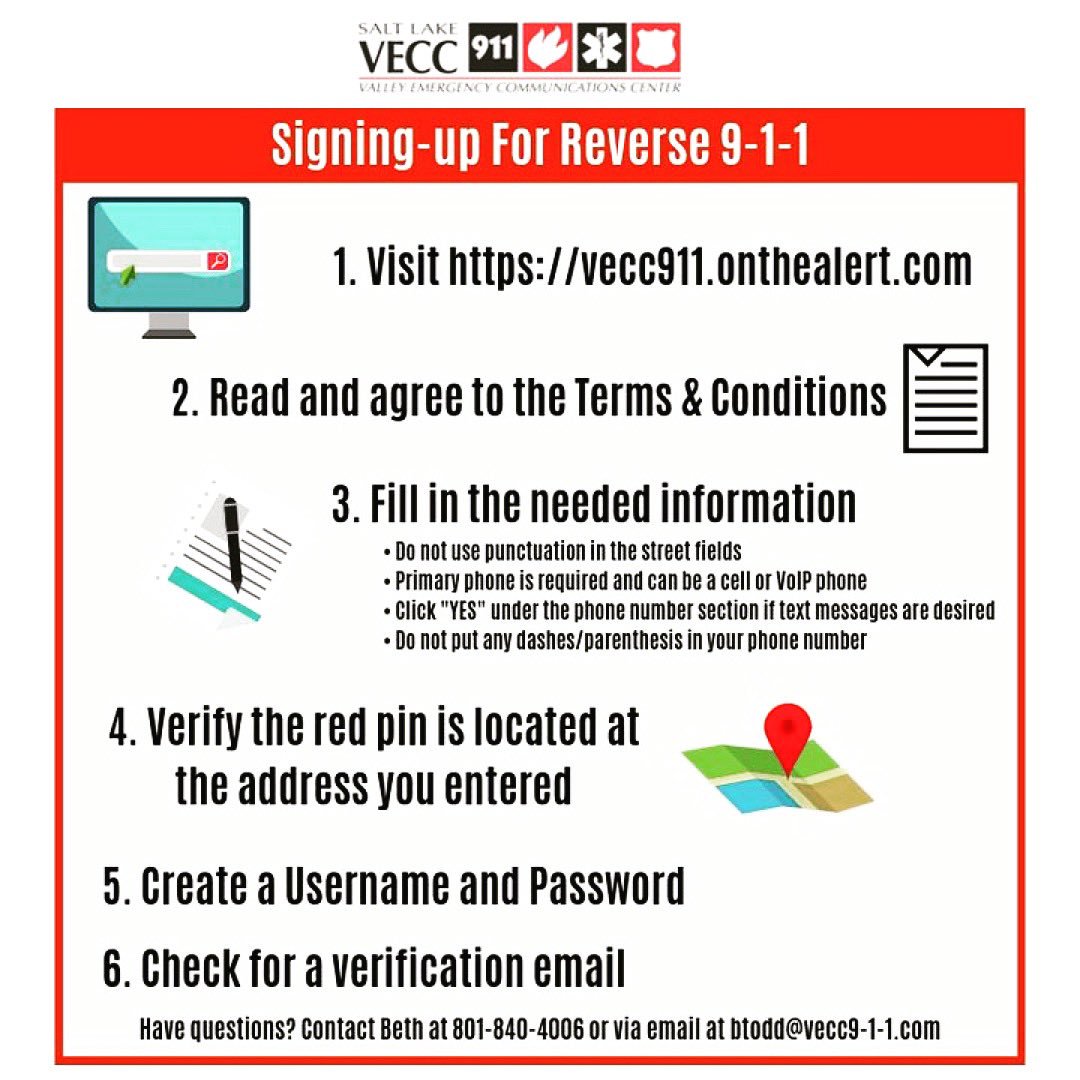 Next
Previous