Emergency Management
Millcreek Office of Emergency Management
Our concern is the preparation, safety, and recovery of each person and property in Millcreek. In emergency situations, Emergency Management works with Fire, Police, Public Works, and other agencies to provide incident support; also, public training in emergency preparedness, input with Community Emergency Response Team (CERT) training, and support to Millcreek Emergency and Resiliency Committee (MERC).
9
1
1
2
Millcreek Emergency Management in partnership with local entities including Unified Fire Authority, St. Mark's Hospital, and University of Utah Health hold training sessions at various times throughout the year for community members to learn new life saving and preparedness skills.

Millcreek Emergency Management has a place for you. The areas of Prevention, Preparedness, Mitigation, Response, and Recovery in our community require each of us to do our part. The programs below are areas that you can volunteer in to help strengthen these areas in our community. Please review each program and contact the corresponding coordinator or the emergency manager to sign up and learn more about how you can start helping today.
Reverse 9-1-1 Notifications
The Salt Lake Valley Emergency Communications Center would like to remind everyone of how to sign up for their reverse 9-1-1 notification system. Below are the details of how to complete the registration process at https://vecc911.onthealert.com .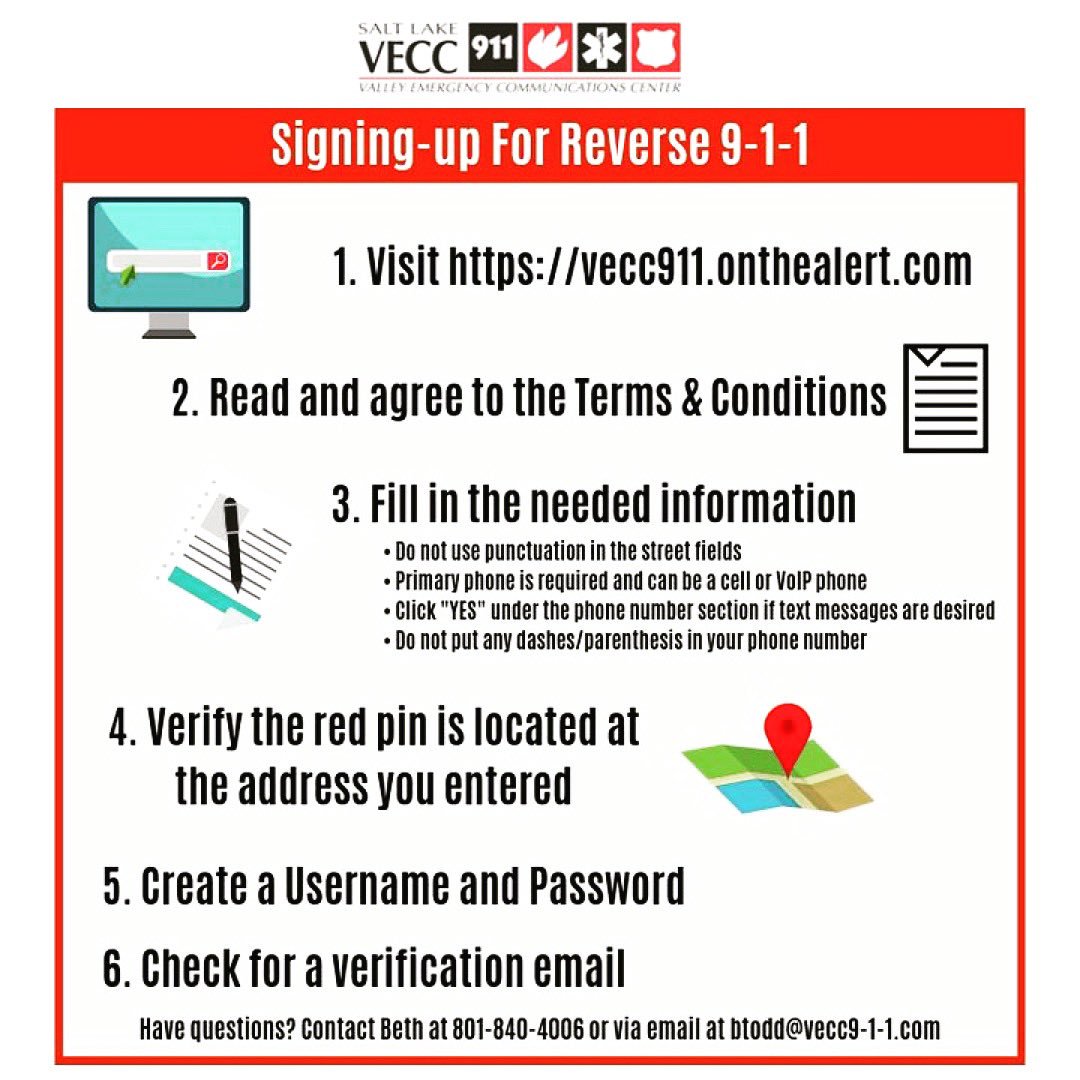 Next
Previous